How to run Economics Games?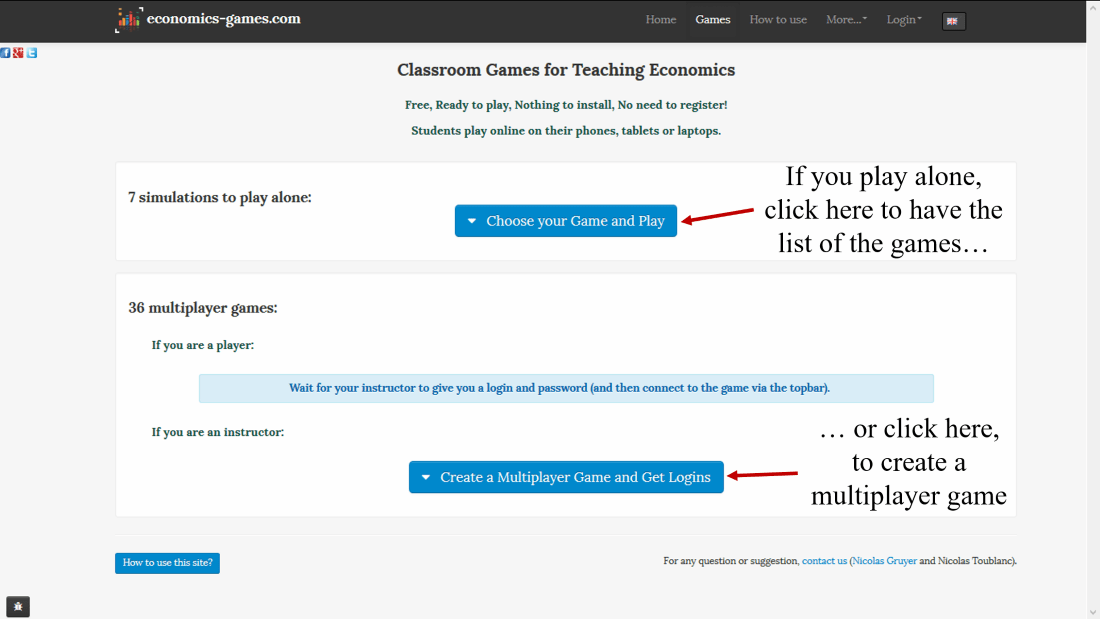 First, click on one of the two buttons, depending on whether you want to play a monoplayer simulation or run a multiplayer game for your students.


Select one of the sections.


Start by creating a Prisoner's dilemma game.


The name that you will give to the game will be the basis of the logins. Indicate the number of players and validate the creation of the game.


Give the logins and passwords that appear on the page to your students...


...so that they connect to the game on their phone, laptop or tablet (Note that they can use the shortcut https://simu.io to reach the game page).


Once connected, your students will get a simple description of the game, and will be invited to submit their decisions.


Then, they will be directed to a transition page, which will automatically transfer them to the results when every player has entered his decisions.