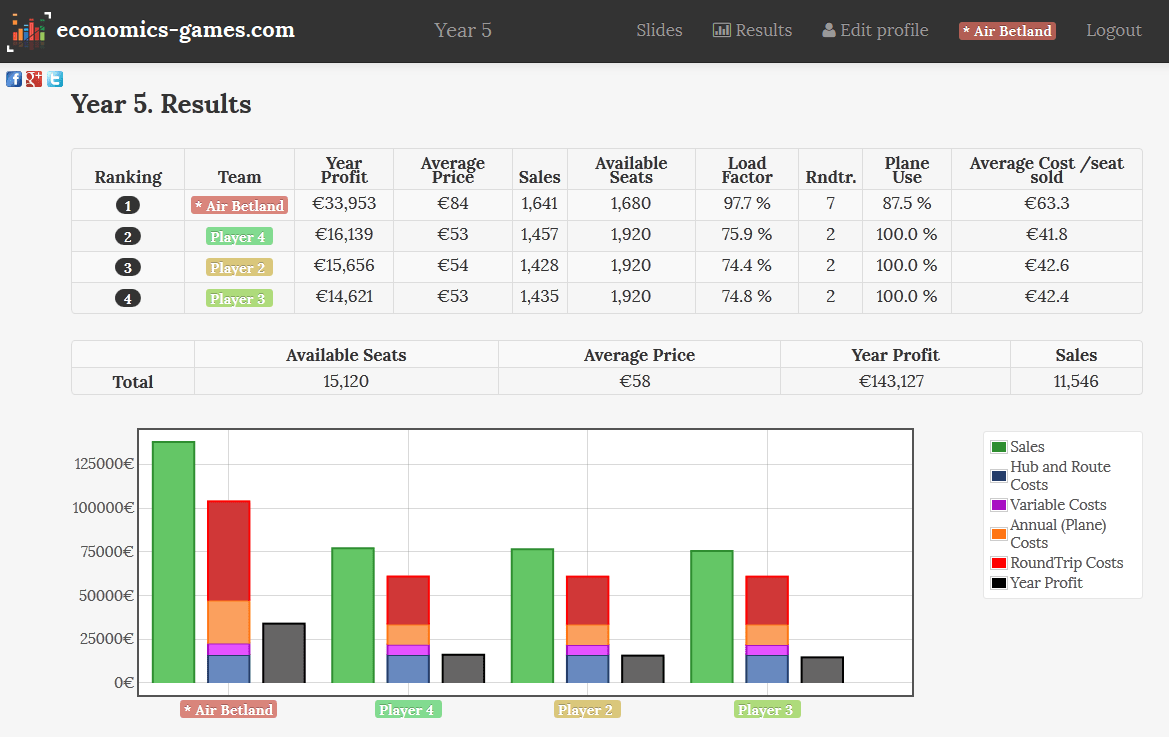 The Industrial Organization Game.
Classroom Games for Teaching Economics.
Free, Ready to play, Nothing to install, No need to register!
Economics-games.com is a free educational games site for teaching microeconomics, industrial organization and game theory.
Choose the game you want to run, enter the number of players and that's it: You just have to communicate their logins to your students and have them connect to the site with their phones, tablets or laptops. You can then observe and debrief the game through your interface.
Results!
Congratulations to
the winner of the 2020 tournament, UCLA!
The 2 teams from UC3M rank 2
nd
and 3
rd
!
Other teams who qualified for the final are #4: ENP Alger 5, #5: University of Tirana, #6: ENP Alger 2, #7: ENAC 1, #8: IMT Atlantique 1, #9: ENAC 3, #10: ENAC 2, #11: d'Overbroeck's, #12: ENP Alger 3, #13: Agrocampus Ouest 3, #14: Loras College, #15: ENP Alger 4, #16: AgroParisTech, #17: IMT Atlantique 2, #18: ITU Punjab, #19: Lexington HS, #20: ENP Alger 1, #21: ISHCMC, #22: IMT Mines Albi, …