We are adding a new generic (2 to 4 actions) customizable simultaneous game:
You can customize the payoffs along with the number and names of actions.
You can decide to shuffle players each round or to keep the same pairs all along the game.
You can decide to block/unblock students at the end of rounds, in order to manage the progression of the class or to end the game (if you want to end the game at a random round, the best is to randomly draw the total number of rounds and to block the game at the end of the last one).
You can show or hide the cumulated payoffs of the participants, at any time.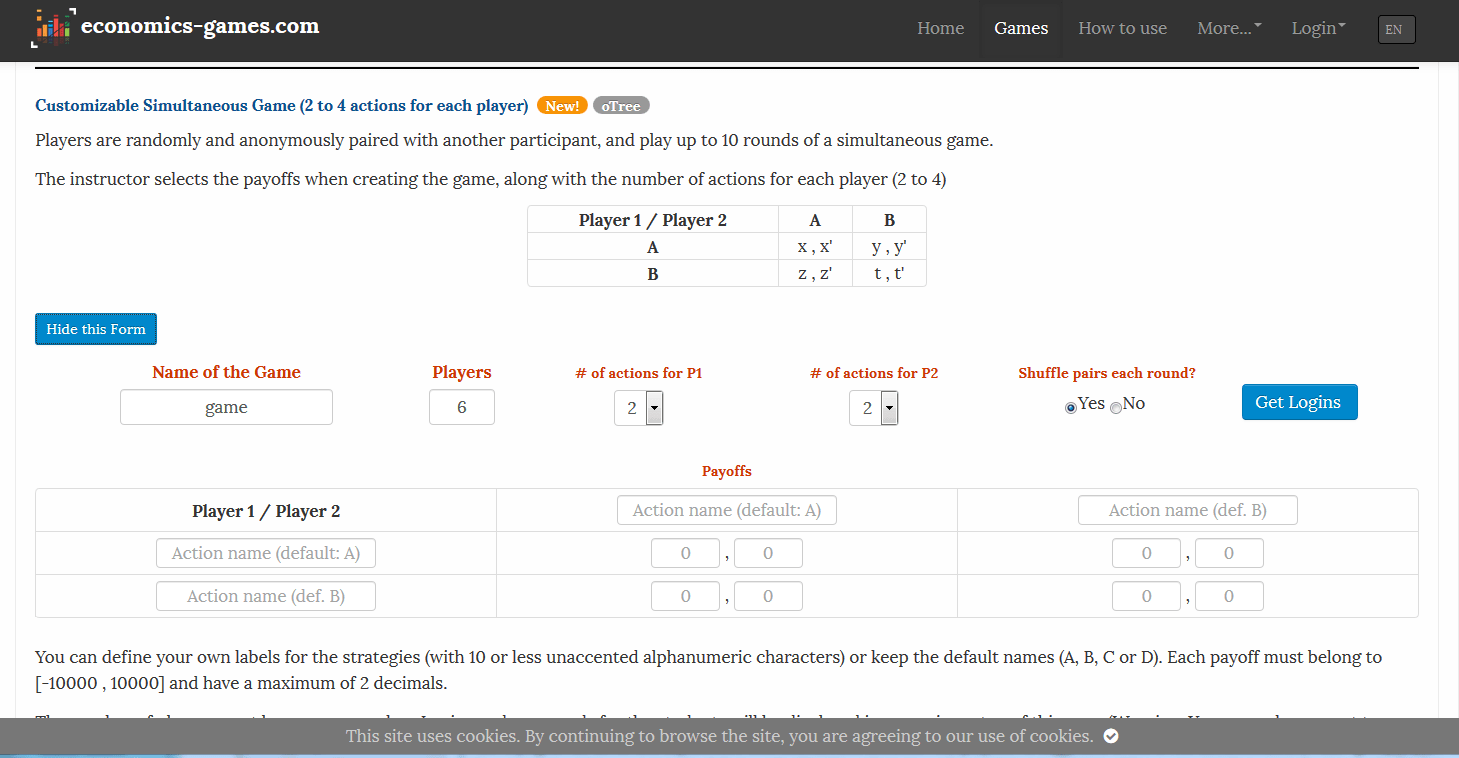 The game is second to last in the list of the Game Theory section.
This game was partially supported by Melbourne Business School.